Laboratori per a conèixer en profunditat el treball de diferents professions audiovisuals de la mà de dones expertes que expliquen, en taules de discussió i en conversa amb el públic assistent, el dia a dia de la seva tasca. Fins al moment s'ha comptat amb directores, productores o muntadores.
MEET THE EXPERTS
Dijous 17 de novembre de 2022 · 18:00 h
CaixaForum (Av. Francesc Ferrer i Guàrdia, 6-8) de Barcelona
L'ofici del so
Aquest any Meet the experts es centra en el disseny de so amb la participació d'expertes i reconegudes professionals d'aquest ofici.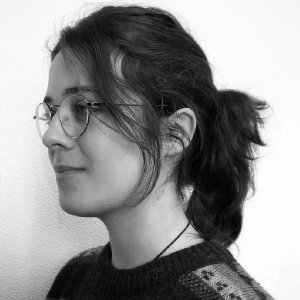 Inés Mirás
Des de petitona, contar històries a través de notes musicals sempre va ser la seva màxima ambició. Va començar a tocar el clarinet als 7 anys a un petit poble de Galícia. Es va traslladar posteriorment a Santiago de Compostela per estudiar arts escèniques, producció audiovisual i d'espectacles, i acabar el Grau Professional en Guitarra. Residint entre Barcelona i Compostela, actualment compagina la composició musical amb el disseny i implantació d'espais sonors (videojocs) i amb el de la interpretació, tocant la guitarra a "A banda da Loba".
Clúster Audiovisual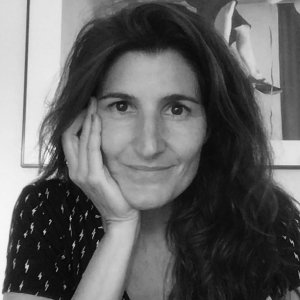 Fabiola Ordoyo
Nascuda a Barcelona, va sentir interès i fascinació pel món sonor des dels inicis. Va estudiar Enginyeria de Telecomunicacions especialitzant-se en Acústica, So digital i Producció sonora. Ha fet incursions en acústica subaquàtica, enregistrament i mescla musical, ràdio, instal.lacions sonores, televisió, i, sobretot, s'ha dedicat al disseny de so en cinema. Entre els seus projectes més recents hi trobem "Mediterraneo" de Marcel Barrena o "Madre" de Rodrigo Sorogoyen. Ha treballat amb Isabel Coixet, Cesc Gay i Clàudia Llosa, entre d'altres.
Clúster Audiovisual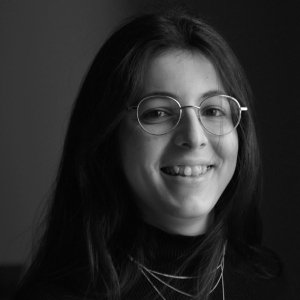 Irene Rausell
Naixcuda a València el 1995. Es va mudar a Barcelona el 2013 per estudiar cinema a l'ESCAC on es va graduar el 2018 en la especialitat de so.
Al març de 2017 va entrar a treballar amb l'equip de Marc Orts a Deluxe Spain. Va començar com a ajudant i editora d'efectes i des de finals de 2018 s'ha anat especialitzant i ara treballa exclusivament com a editora de diàlegs. Entre els seus últims projectes destaquen la pel·lícula "42 segundos" o les sèries "Vida perfecta" o "Les de l'hoquei" (aquest últim projecte que ha sortit del Pitching Audiovisual).
Clúster Audiovisual