Laboratorio para conocer en profundidad el trabajo de diferentes profesiones audiovisuales de la mano de mujeres expertas que explican, en mesas de discusión y en conversación con el público asistente, el día a día de su trabajo. Hasta el momento se ha contado con directoras, productores o montadoras.
MEET THE EXPERTS
Jueves 17 de noviembre de 2022 · 18:00h
CaixaForum (Av. Francesc Ferrer i Guàrdia, 6-8) de Barcelona
L'ofici del so
Este año Meet the Experts se centra en el diseño de sonido con la participación de expertas y reconocidas profesionales de este oficio.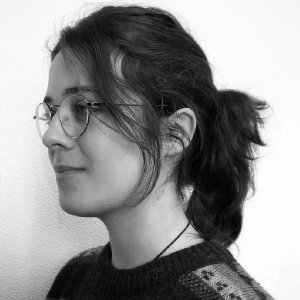 Inés Mirás
Desde pequeñita, contar historias a través de notas musicales siempre fue su máxima ambición. Comencó a tocar el clarinete a los 7 años en un pequeño pueblo de Galicia llamado Ordes. Se mudó posteriormente a Santiago de Compostela para estudiar artes escénicas, producción audiovisual y de espectáculos, y terminar el Grado Profesional en Guitarra. Residiendo entre Barcelona y Compostela, actualmente compagina la composición, con el diseño e implantación de espacios sonoros (Videojuegos), y con la interpretación tocando la guitarra en "A banda da Loba".
Clúster Audiovisual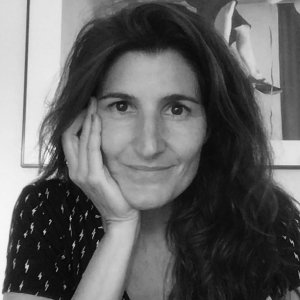 Fabiola Ordoyo
Nacida en Barcelona, sintió interés y fascinación por el mundo sonoro desde los inicios. Estudió Ingeniería de Telecomunicaciones especializándose en Acústica, Sonido digital y Producción sonora. Ha hecho incursiones en acústica subacuática, grabación y mezcla musical, radio, instalaciones sonoras, televisión, y, sobre todo, se ha dedicado al diseño de sonido en cine. Entre sus proyectos más recientes encontramos "Mediterraneo" de Marcel Barrena o "Madre" de Rodrigo Sorogoyen. Ha trabajado con Isabel Coixet, Cesc Gay y Clàudia Llosa, entre otros.
Clúster Audiovisual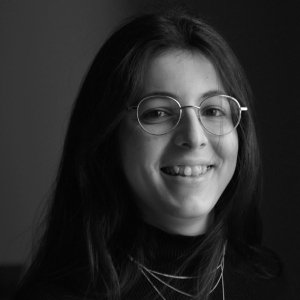 Irene Rausell
Nacida en Valencia el 1995. Se mudó a Barcelona el 2013 para estudiar cine en la ESCAC donde se graduó el 2018 en la especialidad de sonido. En marzo de 2017 entró a trabajar en el equipo de Marc Orts en Deluxe Spain. Empezó como ayudante y editora de efectos y desde finales de 2018 se ha ido especializando y ahora trabaja exclusivamente como editora de diálogos. Entre sus últimos proyectos destacan la película "42 segundos" o las series "Vida perfecta" o "Les de l'hoquei" (este último proyecto salió del Pitching Audiovisual).
Clúster Audiovisual