El Centro de Cultura Contemporánea de Barcelona acogió el pasado mes de diciembre la séptima edición de la Semana del Talento Audiovisual, una iniciativa del Clúster Audiovisual de Cataluña con el objetivo de conectar el nuevo talento emergente de las universidades con la industria.
El acto central de la Semana del Talento fue el Pitching Audiovisual (jueves 2 y viernes 3 de diciembre), donde más de 60 estudiantes de 19 centros universitarios presentaron delante de representantes de empresas y profesionales del sector 35 proyectos: doce en la categoría de ficció, seis en no-ficción, cinco en formatos televisivos, cinco más en nuevas ventanas y ocho en videojuegos.
Bajo el nombre de Economía digital creativa. Una industria millonaria, la jornada inaugural (30 de noviembre) abordó el cambio de paradigma que vive el sector audiovisual a raíz del protagonismo que estan adquiriendo streamers y tiktokers. La sesión arrancó con la conferencia Juego de contrarios: medios, mensajes y tempos, a cargo de Janira Planes, experta en cultura de internet, a la cual sucedieron dos mesas redondas.
La primera, sobre producción de contenidos digitales, fue moderada por la periodista Mariola Dinarès y contó con la participación de Luis de Val, CEO y fundador de Youplanet; Núria Fonollà, productora ejecutiva y directora de To Gamers Academy de Gestmusic; e Ignacio Segura, director general de DeAPlaneta Entertainment.
La segunda mesa, Creadores de plataforma: retos, peligros e oportunidades, fue moderada por el periodista y experto en cultura digital Albert Lloreta, y contó con Berta Aroca, tiktoker y colaboradora de diversos medios; Paula Carreras, periodista y co-impulsora del podcast Gent de Merca; y Pol Mallafré 'Mockudrames', director, montador, guionista y actor.
En el programa de la Semana también destacó el estudio de caso sobre la serie Crims, con parte del equipo responsable del multipremiado programa true crime: Carles Porta, director, productor y guionista; Guille Cascante, productor ejecutivo; y Santi Baró, realizador; bajo la moderación de Mariona Borrull.
La Semana del Talento Audiovisual se completó con el mercado de nuevos profesionales y diversas sesiones de networking, entre las cuales destacó el Meet the Experts, donde cuatro reconocidas directoras especializadas en diversos géneros (Elena Martín, Tània Balló, Marta Pahissa y Sònia Sánchez) compartieron los secretos de su profesión.
La Semana del Talento recibe el apoyo de: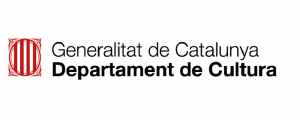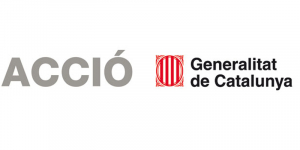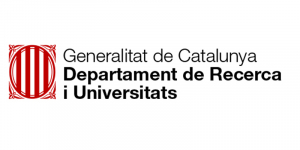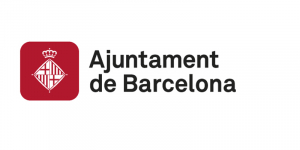 https://www.clusteraudiovisual.cat/wp-content/uploads/2021/12/Noticia_2021_SetmanaTalent.jpg
650
1200
evillacampa
https://www.clusteraudiovisual.cat/wp-content/uploads/2023/01/LogoclusterAudiovisual-10anys.png
evillacampa
2021-12-27 12:40:41
2022-09-01 11:54:20
Semana del Talento 2021