MEET THE EXPERTS

Day: Thursday 3rd December at 19.00
Online · This activity requires prior registration
Executive Production

Discover more about the profession of Executive Producer in the words of 5 experts from different fields. This session includes 5 virtual rooms in which the producers explain their typical workday, followed by a conversation with the attendees in order to explore their profession further.

On this occasion we have five top producers: Sandra Hermida, who has produced more than 30 films like El Orfanato, Un monstruo viene a verme and Lo imposible, for which she won a Goya award for best production management; Claudia Meyer is executive producer at Mamma Team, an advertising production company, which has produced advertising campaigns for brands like MAC and Massimo Dutti; Muntsa Tarrés, executive producer of New Formats at TV3, where she has produced a number of well-known documentaries and programmes like La Marató de TV; Montse Claros is executive producer at Gestmusic, where she is in charge of producing television formats like Boom, Ahora Caigo and Atrapa un Millón; and Sumpta Ayuso is executive producer of the documentary series most commented on in the last few years: El pionero, Muerte en Léon and El fiscal, la presidenta y el espía.
The session will be closed to the public and only open to people who have signed up beforehand.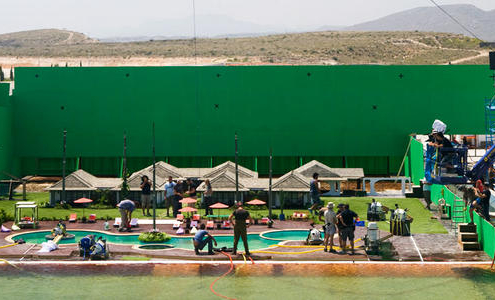 Filming of "Lo impossible"